The Singapore Property Market Outlook 2023 – Did Cooling Measures in 2022 – Priced You Out Of New Launches?
The Singapore real estate market came under several headwinds in 2022, as such, the Singapore Property Market Outlook 2023 may show a downtrend in the following year. Covid-19, itself had dampened the market and the introduction of "cooling measures" such as the lowered Loan-To-Value limits and Higher Additional Buyer's Stamp Duty Rates have both impacted the demand for properties.
And the Total Debt Servicing Ratio limits are likely to be further tightened. These measures will likely affect the purchasing power of property buyers and hence reduce demand for property.
Such chilling measures introduced lately by the Monetary Authorities of Singapore (MAS) have caused some home buyers to be priced out of new launches mainly due to the additional costs incurred.
The luxury market was curtailed with only four-hundred and five luxury condos sold, of which the new units spread over 40 launches, which incidentally account for about one-fifth of the 425 luxury market and these are to cool the economy.
Rising Interest Rates Expected in 2023 – expect resale condos prices up
Looking at the last six months of 2022, one can expect the rising of bank rates with an expected slower economic outlook which will dampen the market in the coming year.
In addition, the slower pace of the economy could even dampen consumer sentiment and further reduce demand. Coupled with the current pandemic, it has dampened investors' confidence in the market, making it even more challenging for developers to secure financing for their projects, the supply may dampen new condominiums being launched.
It is forecasted to further decline in overall property prices throughout the year. hence selling prices may soften next year compared to 2022 and 2021.
How will the oversupply impact Singapore?
The supply of new residential house prices will see an uptrend and that will significantly impact the trends too. A higher supply of affordable new homes will pick up as the demand goes, leading to an increase in property prices and investment. This in turn leads to an increase in income and economic growth, which can benefit all sectors of the economy.
In addition, it may help to ease the strain on the existing house market stock supply, allowing more people to enter the market. Furthermore, with more properties being built, there will be more competition among developers and buyers, resulting in better deals for both parties.
In conclusion, the increased availability of new residential houses is expected to continue to rise and it will have a positive impact going uptrend, providing more opportunities for those looking to buy or invest in property.
You may see a similar trend in the HDB resale market prices and the sales take-up rate of units in 2022 will be buoyed by the private home prices in 2023 market surges.
Resale Condominium – 2023 Singapore Property Market Outlook
The reused market in 2023 has been particularly buoyant due to increased demand for condominiums units from both locals and foreigners alike.
Hence, the after-sale market will pick up in 2023 a positive trend. Factors such as the government's commitment to long-term housing policies, as well as an influx of foreign investors not intimidated by high-landing rates have all contributed to this uptrend.
Additionally, the recent rise in consumer confidence has also benefited the market, with buyers more willing than ever to take on higher home loan interest amounts. As such, a reused condominium market will continue its upward trajectory in the first half of 2023 may cause higher prices.
If the market conditions remain constant, you can expect the same for the government land sales and luxury condos sold in Singapore too, which will be buoyed by the uptrend market.
Hence, the supply of new homes, including non-landed homes too will be pushed up due to many Singaporeans having children.
How will all this, the private new residential market, and the used market affect the rental market?
The rental market is often affected by shifts in the private new residential market and the aftersale market, as these can have spillover effects on the availability of rental properties. For example, if there is a surge in demand for used homes purchase, it can reduce the number of available homes for rent, thus driving up prices.
Similarly, in a downturn, the used market might make it easier for people to find affordable rentals since fewer people are buying homes. In addition, with inflationary pressures and rising construction costs, rents are expected to rise.
Ultimately, the changes in the new private residential prices are expected to impact the housing supply for the used 2023 market and it may have a ripple effect on the leasing market, making it essential for landlords to stay abreast of any shifts that could affect its performance, thus landlords should adhere to the wait-out period to see the trends before reacting to them.
Is it a good year 2023, to buy property in S'pore?
The equity market is buoyed with strong fundamentals and it has seen steady growth in the past few years. However, in 2023, the market is expected to grow at a steady state, with prices of homes and other properties creeping up slowly.
With that said, is it a good time to buy property in S'pore in 2023?
If bank rates remain low, mortgages will remain affordable as the previous years. As the economy recovers from the global pandemic, there is a high chance for an increase in demand for rental properties, which will further drive up prices.
And with government initiatives, like the Home Improvement Programme and the HDB Upgrading Programmes, upon completion of these projects, the housing options should become even more attractive for those looking for a safe investment opportunity.
is it a good time to buy a house for first-time buyers?
It is an excellent time for any first-timers to purchase a house in S'pore. Well, with the current low-lending rates, and with the government offerings incentives such as grants, stamp-duty waivers, and housing loan subsidies, it is more affordable than ever to own a home.
Don't take our word for it, even our national newspaper, the straits times too subscribes to this view.
Besides, various homes are available in different price ranges, with various features and amenities to suit any individual needs. Furthermore, more banks are offering attractive mortgage packages with fixed and flexible payment plans and with lower down payments. This makes it even more affordable for first-time buyers to purchase their dream homes.
In conclusion, it is a great time for first-time buyers to purchase a house in S'pore!
The next question is, will 2023 be a better year to buy a home?
Well, the above factors will make buying property in S'pore in the year ahead an attractive option but do expect higher interest rates to hit the market.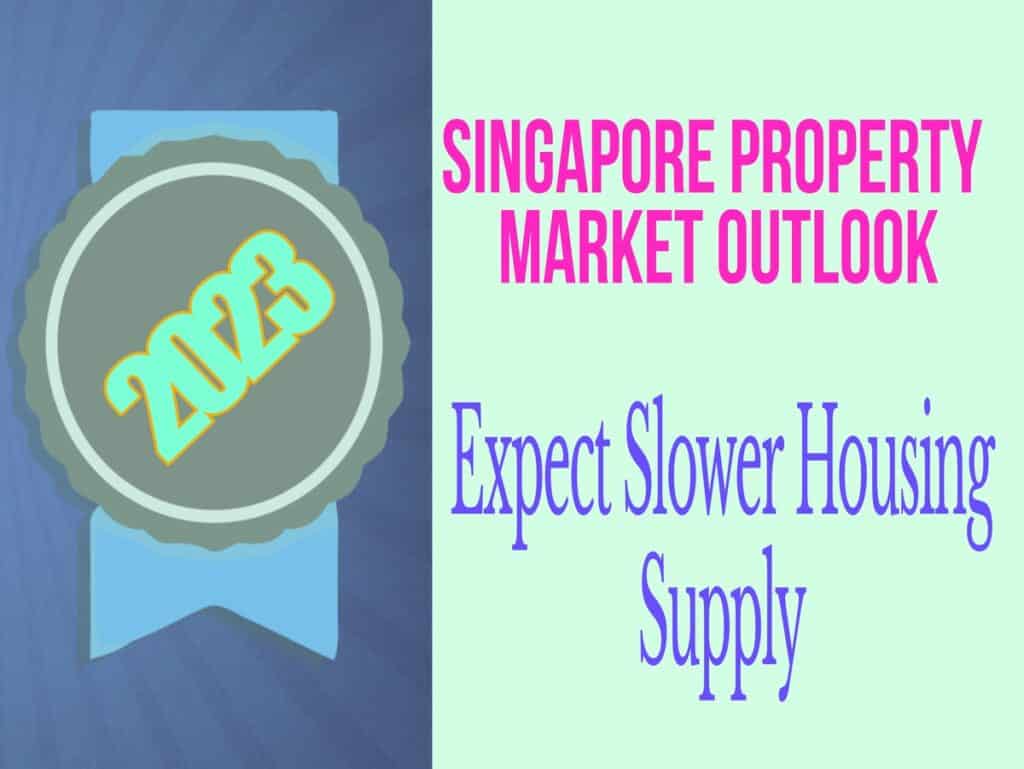 Should I buy a house now or wait for a recession?
Many people have this question on their minds, the decision to buy a house now or wait it out for a recession is a difficult one to answer.
Let's put it this way, on one hand, if you buy a house, and stay in it for at least 5 years or more, you will very likely benefit from any potential price appreciation during this period.
But if you wait for a potential recession to hit, that could very likely result in lower prices. But that's like taking a bet and hoping to win. However, if bank rates drop during economic uncertainties, it can only make buying a house even more affordable.
As a rule of thumb, when economic uncertainty is high, it may be beneficial to opt for a fixed-rate loan with a lower interest rate and no prepayment penalties as this provides more security and stability.
But if you have a stable job, a good credit rating, and enough cash for a down payment, it may be wise to buy it now. You may consider refinancing your loan or taking out a home equity line of credit at a lower interest rate.
However, if you are concerned about your employment status or don't have enough savings for a down payment, waiting until the recession has passed over could be crucial.
Recession is normally a small window of opportunity, so you may find that the prices are low but expect them to rise as the economy improves, so you do have leeways when it comes to buying properties.
Do remember that foreign talents will steadily return as the economy recovers. As such, the non-resident population nears pre-pandemic levels once again, but one group tends to stand out, namely the mainland wealthy Chinese who are increasingly seeking safe havens to park their assets here.
In that, Beijing's common prosperity drive is gaining momentum and high net-worth Chinese are seeking to go beyond to buy into S'pore markets.
Eventually, prices may rise by 5 percent or higher and it's up to you to decide whether to buy now or wait until the recession has passed over, and decide if it is the right move for your situation.
Please do consider what kind of risks you are willing to take when deciding on the best loan option for yourself, it is important to weigh your specific financial situation before proceeding.